Theresa May today at PMQ's said the Tories put the country first here are examples that she is AGAIN LYING.
1 HOMELESSNESS
The number of rough sleepers in England rises for the sixth successive year under Tory rule.
The number of people sleeping rough in England has risen for the sixth year in a row, according to the latest official figures.
An estimated 4,134 people bedded down outside in 2016, according to the snapshot survey, an increase of 16% on the previous year's figure of 3,569, and more than double the 2010 figure.
London accounted for 23% of the England total (960), down slightly from 26% in 2015, with the borough of Westminster (260 cases) recording the highest number of rough sleepers in both the capital and the country.
Bristol launches 'spectrum of activity' to tackle homelessness
Read more
After Westminster, the highest incidences of rough sleeping were recorded in Brighton and Hove (144), Cornwall (99), Manchester (78), Luton (76), Bristol (74), Croydon (68), Redbridge (60), Bedford (59) and Birmingham (55).
However Guardian analysis of the figures showed that when population size is taken into account over 100 local authorities recorded rough sleeping rates above the national average in 2016, the bulk of them in the south of England.
On this measure Westminster, Brighton and Hove and Luton still score badly. Other authorities with high recorded rates of rough sleeping relative to household numbers include Cambridge, Canterbury, Exeter, Kings Lynn, Hastings, Mansfield, Oxford, and Southend. Some 29 councils estimated that there were zero rough sleepers in their area at the time of the count last Autumn.
Charities condemned the rise. Jon Sparkes, the chief executive of homelessness charity Crisis, said: "Behind these statistics are thousands of desperate people, sleeping in doorways, bin shelters, stations and parks – anywhere they can find to stay safe and escape the elements."
John Healey, Labour's housing spokesman, said the figures reflected seven years of Tory failure: "The number of people sleeping rough fell under Labour but has more than doubled since 2010, and has risen every year under the Conservatives.
Read More
2 FOOD BANKS
Mid-year stats
April 2016 – September 2016
More than 500,000 three day emergency food parcels distributed to people in crisis in the first half of 2016 – over 188,500 to children.
End of year stats
April 2015 – April 2016
Trussell Trust foodbank use remains at a record high with over one million three-day emergency food supplies given to people in crisis in 2015/16.
Read More
3 BENEFIT SANCTIONS
Benefit claimants face poverty at hands of erratic sanctions system
Benefit claimants are subjected to an unacceptable "postcode lottery" that can determine whether or not they are driven into poverty by sanctions, MPs have said.
A report by the public accounts committee found that some Work Programme providers and jobcentres withhold payments to twice as many people as others in the same area.
Sanctions are a punishment applied to benefit claimants adjudged to have infringed jobcentre rules. If claimants fail to turn up for appointments or to apply for enough jobs, officials effectively fine them by stopping their benefit payments for a minimum of four weeks, equal to about £300 for a claimant over 25.
Read More
4 TORY ELECTION FRAUD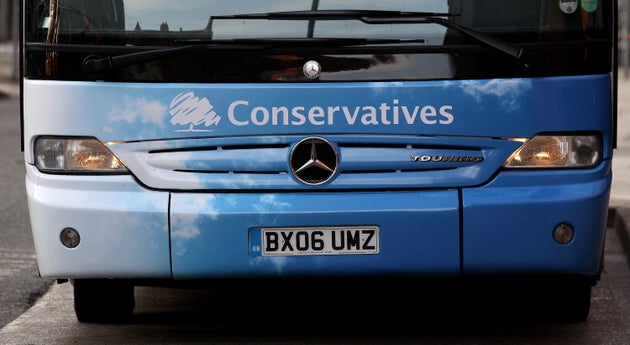 'Tory Election Fraud' Investigation Sees Conservatives Fined £70,000 By Electoral Commission.
The Conservative Party has been fined £70,000 following an investigation into election campaign expenses, the Electoral Commission (EC) has announced.
The Tories failed to properly declare a total of £285,813 in campaign spending and failed to keep records in three by-elections during 2014.
Simon Day, the registered treasurer of the party at the time, had failed to ensure spending was accurately reported and has been referred to the Metropolitan Police for one of two offences committed under the Political Parties, Elections and Referendums Act 2000.
http://www.electionexpenses.co.uk/
5 BENEFIT DEATHS
The sister of a disabled man who died after his benefits were sanctioned has launched a campaign to persuade the attorney general to order an inquest into his death.
Gill Thompson needs to raise £10, 000 to instruct lawyers, apply for the necessary records, and seek expert evidence relating to the death of her brother, David Clapson, in July 2013.
Clapson (pictured) died from diabetic ketoacidosis, an acute lack of insulin, three weeks after having his benefits sanctioned.
His electricity key had run out of credit because he had no money, so the fridge where he kept his insulin was not working.
An autopsy found his stomach was empty, and the only food left in his flat was six tea bags, a tin of soup and an out-of-date can of sardines. He had just £3.44 left in his bank account.
But despite the troubling circumstances surrounding his death, there has never been an inquest, while DWP has twice written to the family to insist that "no errors were made" in dealing with his case while he was alive.
DWP has also admitted in a letter to his MP that it was aware that he relied on insulin.
Thompson said she believed her brother was killed by the sanctions system and added: "They are not going to give in. I have tried everything. I can't bring David back, but I would like to be able to make a difference.
"I thought that if I get an inquiry into the circumstances leading to David's death through the sanctions I will show that what they are doing is having consequences.
"I just don't want any more deaths."
Clapson had previously worked for 30 years, including five years in the army, and recently as a carer for his mother, who had dementia but had had his £71.70-a-week jobseeker's allowance stopped for a month after he missed two meetings at his local jobcentre.
CVs for job applications were found near his body, and he had been on work placements, passed a fork lift truck qualification and attended a computer training course.
His sister said: "David was a quiet, private and proud man who never asked or wanted much; he never complained or told me or his friends he had been sanctioned.
"He was not a 'scrounger' or 'skiver', he was simply unwell and vulnerable and needed caring support rather than being sanctioned without a lifeline."
Read More
6 NHS PRIVATISATION
The NHS promises to provide good healthcare to everyone and it looks after, on average, 1 million people every 36 hours. If you get ill, have an accident, need an operation, have a baby – the NHS is there for you. What an amazing way to reduce everyone's stress levels and create a more caring society.
As if that wasn't enough, the NHS is also super efficient. The NHS is one of the best healthcare systems in the world – and unlike many others, remains free at the point of delivery.
But the Tory government is threatening the healthcare we all have access to, with cuts and privatisation. We need to take action now to save our NHS.
Read More
All of these prove that the Tories and Theresa May are putting the country LAST not FIRST.
Theresa May LIES through her teeth whilst reading her script she has in her hand every single week at PMQ's Britain and British people deserve better than this.
PLEASE COMMENT BELOW. The Site is open to the public. Therefore, consider your comments carefully and do not include anything in a comment that you would like to keep private. By uploading or otherwise making available any information to the Author in the form of user generated comments or otherwise, you grant the Author the unlimited, perpetual right to distribute, display, publish, reproduce, reuse and copy the information contained therein. You are responsible for the content you post. You may not impersonate any other person through the Site. You may not post content that is obscene, defamatory, threatening, fraudulent, invasive of another person's privacy rights or is otherwise unlawful. You may not post content that infringes the intellectual property rights of any other person or entity. You may not post any content that contains any computer viruses or any other code designed to disrupt, damage, or limit the functioning of any computer software or hardware.
This website is provided free of charge but relies on the generosity of its readers to help us continue our work. If you can afford it could you please donate HERE thank you.